Search
Categories
.
Products
*SALE* 40% OFF! Silhouette Studio Designer Edition
Model/SKU: SILH-STUDIO-DE
Product Details
Savings of $17.01
We will email you the serial As Soon As We Possibly Can! At this price it can be hard to keep up so please be patient, you WILL GET your SN ASAP.
CREDIT VOUCHERS are not allowed to purchase this product.
You can now buy some of our designs from the Silhouette Online Store! New designs are added weekly.
Digital Download Only! Electronic download code will be emailed within 24 hours! (Usually much quicker)
CREDIT VOUCHERS OR PROMO CODES CAN'T BE USED FOR SOFTWARE. THEY CAN ONLY BE USED FOR MISS KATE CUTTABLES DIGITAL FILES.
WHEN YOU PURCHASE DESIGNER EDITION FROM MISS KATE, WE INCLUDE $10 WORTH OF FREE DIGITAL DOWNLOADS FROM MISSKATECUTTABLES!
*After purchase you will be sent an email containing the serial number for the software and a coupon code good for $10 worth of downloads for your next visit!
And let's be honest, $10 goes a loooong way on Miss Kate Cuttables ;)
Features
Silhouette Studio® Designer Edition contains all the same functionality as Silhouette Studio® plus the following designer features:
Ability to open, manipulate, and cut .svg files
Rhinestone tools to convert designs into rhinestone templates and create your own rhinestone designs
Sketch tools to convert designs into several styles of sketchable art
Creative knife tools to allow you to clip designs using different patterns
Enhanced eraser set to modify designs with more precision
Built-in ruler and guide lines for precise alignment and drawing
Instructions
Here is a link to Silhouette's website to access the software download.
http://www.silhouetteamerica.com/software/silhouette-studio
You scroll towards the bottom and choose Mac or Windows and download the FREE Basic version. Then the code upgrades you to DE.
Click on MAC or Windows to start your download.
After installing the software,
How To Apply
The following steps can be taken to apply a license key and upgrade to the Designer Edition version.
Open the Silhouette Studio® software program
Go to the Help menu
Select Activate License Key
On the panel on the far right-hand side of the screen, enter the following:
Designer Edition license key
Silhouette account email address
Silhouette account password
Click on the "Upgrade to Silhouette Studio Designer Edition" button
The license key will then be applied to the account and the software will be upgraded immediately.
Silhouette Studio Designer Edition is a more feature-filled version of the original Silhouette Studio Designer Edition. Designer Edition includes the ability to cut SVG files and much more.
Digital Download Only! A serial number will be emailed within 24 hours (usually much sooner)!
To qualify for $10 worth of SVG collections you must order Silhouette Studio Designer Edition through the link above
After you order DE from the link above, I will send you a coupon code for $10 worth of SVG file collections.
Available for:
Windows 7 and higher
Mac OSX 10.7 and higher
For use with: Silhouette CAMEO®, Silhouette Portrait®, Silhouette Curio™
Available languages
---
Overview
The Silhouette Studio® software program is offered in the following languages:
English French German Spanish Portuguese Italian Russian Czech Polish Dutch Swedish Danish Turkish Japanese Korean Chinese (Simplified) Thai Indonesian Tagalog Burmese Hungarian Bulgarian Saudi Arabian Vietnamese Iranian
The software will default automatically to detect your computer's language (where applicable) and display in your preferred language.
Changing the language preferece
If you wish to change the displayed language in the software, you may do the following:
Open Silhouette Studio® Go to Edit > Preferences Go to General Click on Language and select your preferred language
.
.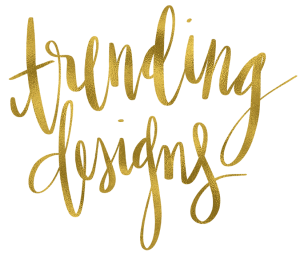 Thanks us for your Freebie