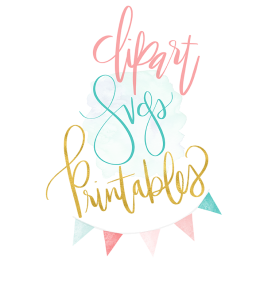 Search
Categories
FAQ's
What is Miss Kate Cuttables? Here at Miss Kate I, (Kate), make SVG files, PNG files, and JPG files to use in your scrapbooks, cards, or other paper crafting projects. I have been designing SVGs on a daily basis for forever, and I know how to make files that are easy to cut, easy to layer, and will make your scrapbooks pop!
What is an SVG? An SVG is a file you can download and cut using software and your favorite cutting machine. We recommend using the software programs Sure Cuts A Lot or Make The Cut.
How long do I have to download my files? You have 5 days from purchase to download your files and up to 3 times to re-download them, if you have any problems downloading your files please contact me at support@misskatecuttables.com. *Freebies* You can only download them the day they are the featured freebie. After that they are moved to the .50 cent section.

Can I download the files to my Tablet, Smart Phone, iPad or iPhone? No, the downloads will not download to a mobile device. If you try it will only use up all of your downloads. A computer is required to download and cut.
Is special software required to use SVG files? Most cutting machines do not come with software capable of importing SVG files, unless you upgrade their software. If you are not sure if you can cut an SVG file, the best way to find out is download the freebie and see. We recommend using third party software because they tend to work better. Sure Cuts A Lot and Make The Cut are both great and very reasonably priced. If you purchase either through our link and we get credit for it. Send us an email at info@misskatecuttables.com and we will send you a coupon code for $10 worth of SVG file collections.
How do I open the .zip file I downloaded? Zip files are compressed files that contain the contents of what you order. The reason they are compressed it so your download is faster. Most computers have built in decompression software but if you are having trouble extracting, I suggest using a free extractor. Windows users can go to www.7-zip.org and download a FREE extractor. Mac users can go to www.izip.com and download a FREE extractor.
What cutting machine do you recommend? All machines have their pros and cons. I use the new eClips machine by Sizzix and the Silhouette Cameo. Both machines produce really good results. The machine I would stay away from is the eCraft by Craftwell.
I have a Cricut cutting machine, can I use it to cut SVG files? Provo Craft the makers of cricut cutting machines have banned the use of 3rd party cutting software. In the past you could purchase SCAL 2 or a version of MTC that would work with the cricut, but no longer. If you have one of these programs that works with cricut then it will continue to work and you can cut SVGs. I suggest you contact Provo Craft and let them know you want them to provide a way to cut SVG files on your cricut. http://www.cricut.com/home/support/contact-us
***UPDATE***
The NEW CRICUT EXPLORE will work with our SVG files. This does not change the compatibility of older Cricut machines.
What do I get with my purchase? All products are digital downloads and come in a compressed Zip format. Inside each Zip file are individual SVG files, PNG files, and JPG files for every element pictured. You will also receive a printable PDF instruction sheet file for the SVGs, which includes a picture of all the layers included in the file and 1 JPG picture of entire collection for viewing. The PDF file is very helpful so you will know exactly how many layers there are and how they are supposed to be arranged once they are cut.
How do I cut out my SVG file? In your cutting program, open the selected SVG file you would like to cut and import it into the program. It will appear on your cutting mat. Size your shapes to the desired size. Make sure you have the "Keep Proportions" selected! Also keep multi-layered shapes the same size so they will layer correctly. Load your cutting machine and click cut. It is that easy!
Are these collections compatible with "Print and Cut"? Yes, we include high resolution JPG and PNG files of every shape, so you can print and cut.
How do I get FREE SVG downloads? Easy, purchase Sure Cuts A Lot, eCal (SCAL for Sizzix eclips) or Make The Cut! through Miss Kate Cuttables "Buy Now" buttons and email us at info@misskatecuttables.com. Once we have confirmation of your order from the software developers we will send you a coupon code for $10 worth of SVG file collections. Go to our Compatible Cutting Software page for details.
How do I get a hold of you? My email address is info@misskatecuttables.com. I will respond as soon as possible (within 24 to 36 hours at the most) and help you with any questions you may have.
When are the new collections released? I release at least one new collection a day. We also release one new Freebie daily.
Is there a Return Policy? Due to the nature of my products, returns are not accepted. Please know that your complete satisfaction is my number one priority. Please contact me if you have any concerns or questions about your products or transaction. If you lose your files please email me for a replacement. My email address is support@misskatecuttables.com.

What if there was a problem with my order? Please contact me immediately if you have any concerns or if you are having problems with your downloads.
What type of license do I get with my purchase? My digital files include a personal use only license. Commercial use is available, here is a link to our License & Copyright information page. Those that are using my SVG files or images for commercial use without purchasing commercial licenses are doing so without our permission and are violating copyright laws. When we decided on pricing we made our files affordable enough that every single customer could buy their own collection. Please don't share, distribute or give away my design files to anyone.
Do Credit Vouchers expire? No, Credit Vouchers never expire. If you spend the money it will be there until you use it up.
Do Credit Vouchers carry a balance or do I have to use them in one transaction? Credit Vouchers will carry a balance so you can use a little every day and you will not lose any money.